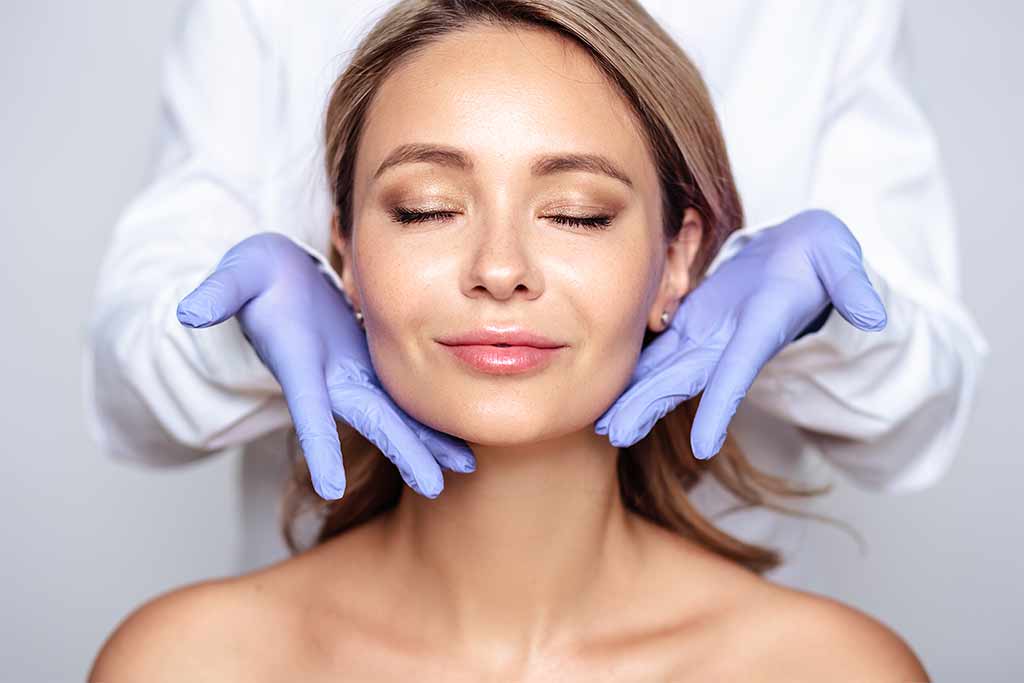 The Ultimate Lip Filler Guide
With the increase in Instagram makeup trends and the demand for fuller lips fuelled by the creator of one-of-a-kind matte lip kits, Kylie Jenner, lip fillers have emerged as a widely in-demand cosmetic procedure. Temporary lip injections help these women beat their insecurities and straight away get a fuller pout that is natural and fits the trend.
Whether you respect the natural beauty of the lips or believe in enhancing and tweaking, down below, you will discover everything there is to know about lip fillers. Whether it is understanding what is a lip filler or differentiating between the types of lip fillers, or even analysing their safety and efficacy, the guide below will help you with everything.
What is Lip Filler? 
Lip fillers are materials that can be injected into the lips to provide them with a fuller appearance, which is better and more natural than implants. Lip fillers allow for the treatment known as "lip augmentation," and it's incredibly famous because it's quick, enormously comfortable, smooth, and the outcome is flattering on nearly every face when done right.
Lip fillers are commonly implemented with injections, even though there are different techniques, such as using cannulas. The process itself is minimally invasive and is mostly labelled as an outpatient treatment. The exciting thing is that after your appointment, you may go on about your day as usual without having to take time off. Using lip fillers provides a completely natural-looking augmentation that is quickly performed and requires a small downtime, compared to other invasive procedures.
However, this does not mean that you make an appointment shortly before an important event
since your lips require time to settle down. In the worst case, there can be an allergic reaction; however, that is relatively rare, especially with the usage of HA fillers. 
Types of Lip Filler
Many lip injection alternatives can be attempted for ideal results. Let's begin with an understanding of temporary lip fillers followed by a brief description on permanent alternatives. 
HA Fillers
Hyaluronic Acid (HA) fillers are designed to create a fuller and greater pout immediately, though the final results are only seen after three to four days. This is a temporary lip augmentation procedure with the ability to last for approximately six months.
In the subsequent days after the procedure, hyaluronic acid attracts tiny water quantities to the injection site for an excellent and natural outcome. HA fillers are also used to remove fine wrinkles in addition to creating fuller lips. Most elements of the HA-based fillers remain the same among all manufacturers, and a clean, gelatinous consistency characterizes the HA lip fillers.
HA lip fillers are quite famous for numerous reasons, such as:
1) You can reverse the procedure's results right away in case you no longer like the results! If you are not convinced by how it looks, you may gently massage your lips, and the consequences will dissipate, or you can get injected with hyaluronidase to dissolve the HA Lip Filler. This will work for all HA injections.
2) HA Lip fillers have a longer duration than other lip fillers, averaging between six and eight months.
3) Lip Fillers offer an exceptionally natural appearance and feel, all while giving the lips the ideal shape and fullness. The extent and conditions are simpler to govern and create.
4) Hyaluronic acid is a substance that is found naturally occurring within the body. HA lip fillers are consequently safe.
5) Some formulations include lidocaine to make the process more convenient and pain-free. Others use a local anesthetic before the injection of the HA filler.
6) HA Lip Fillers may be injected regularly to obtain the favored impact over several appointments
7) Bruises, scars, or swelling with HA lip fillers are minimal. Once they arise, they may resolve quickly without requiring additional treatment.
8) Side effects of HA Lip Fillers are minimum, as they are designed to work in an equal manner as hyaluronic acid in your body. Due to the unique formulation of HA fillers, hypersensitive reactions are also are unlikely. Any sensitivity or allergic reaction to lidocaine must be related to the attending physician.
Hyaprof is a revolutionary HA-based dermal filler known to provide a tailored aesthetic solution to give the perfect lip enhancement based on your natural contours and aesthetics? Manufactured with patented thixotropic technology, it allows the use of micro-needle, ensuring the smoothest injection. This means a pain-free treatment for the patient with minimal bruising and swelling, with ease of injection for the doctor. The monophasic filler is soft and 100% vegan-friendly the formula, providing natural results that are also known to last up to 12 months.
Collagen Lip Liner
Treatment with collagen, Lip fillers is a verified procedure that has an extended-lasting impact on multiple visits. Fat graft lip injections can also provide a fuller and everlasting pout that may be constructed to create the appearance you desire. Both filler alternatives are considered natural. If you use an externally sourced collagen-like bovine collagen, the process remains the same.
Collagen injections, especially at the face, have been used for many years and are a perfected technique. Collagen has ended up less famous, even though it is long-lasting due to HA fillers' convenience and natural look.
Fat replacement injections are a longer-lasting lip augmentation alternative; however, it might also require several treatments. The fat from one part of your body may be extracted and injected on your lips; however, the fats will want instant blood supply, or it can lead to various issues like an embolism. 
Permanent Silicone Lip Fillers
Permanent silicone lip fillers are lip-shaped implants that may be inserted via very tiny incisions inside the lip. The silicone may be eliminated and is more cost-effective than a temporary lip filler or more than one treatment.
The silicone is designed to create the flawlessly formed lip shape and maintain its form and splendour. They are pre-made, so in this case, your doctor essentially makes a permanent lip enhancement.
Lip Filler Eraser Options
One of the essential advantages of HA Lip fillers is that if you change your mind based on the result, it is easily reversible and can be dissolved, unlike permanent fillers or implants. The permanent options are not reversible immediately, with implants having to be removed surgically and fat injections taking the natural time to degrade, which can be very long. If you are unhappy with the results from permanent fillers, it may lead to a very uncomfortable situation having to live with the insecurity. This is not the case with HA lip fillers that can be undone or reduces as required without causing any additional harm.
If even after the swelling subsides and it is still not how you wanted it, you may ask the medical doctor to dissolve the filler by injecting hyaluronidase. Hyaluronidase will degrade the injected gel, leaving nothing behind except your original lips and perhaps a subtle ache. 
After the body has degraded the filler over some months, the procedure has to be conducted again because the volume of the lips will decrease, and the contours will fade. If you do decide not to do it again, lips will go back to their original shape. 
There's no worry about your lips looking over the top or feeling uncomfortable since HA based fillers provide the most natural results and can be easily undone if not up to
the standard. 
Preparing for Lip Fillers
If you are determined to get lip fillers and found a certified medical doctor to carry out this, make sure that you keep away from painkillers, vitamin E ten days before the procedure. They commonly dilute the blood, which may cause bruising and bleeding after the procedure. During the appointment, the doctor will address all your aesthetic issues and take you through the process from start to finish.
Your doctor will also inform you properly which size and form will look more natural based on your natural aesthetics and their expertise. You will also discover the approximate and perhaps even the actual expense of augmenting your lips. It would help if you discussed your intentions openly so the doctor can provide a solution that meets your expectations while delivering medically reliant results. 
After the paperwork is filed, you will have the opportunity to discuss in-depth with your doctor and speak more openly about your desired lip shape and other concerns. Your doctor will inform you of what is achievable and let you know if your goal form and length are unrealistic. 
Is it painful to get lip filler?
If you have selected a licensed doctor and the proper vicinity for lip fillers, the remedy isn't painful, and it is very safe to get lip fillers. An anaesthetic cream is used before the lip injections, and you may then feel no ache, except for a faint sensation as the needle penetrates the skin. 
What to Expect to Get Lip Fillers at Your Appointment
The process lasts 15 to twenty minutes commonly; however, it can last as long as one hour with a recovery period of two days to a week. Most practitioners provide a local anaesthetic that takes approximately 10 mins to have a complete impact. Once your lip and surrounding vicinity are numb, the lip injections are done.
The number of injections you'll acquire relies upon how your lips should appear. Most doctors will rubdown the gel after every injection to ensure there aren't any lumps or bumps and that the actual appearance is even. Once all of the lip injections are complete, you'll get an ice pack and get detailed instructions on caring for it for the following few days. 
Recovery Post Lip Injections
You will be required to reduce using your lips for the next forty-eight hours. No kissing, for example, and also ensure caution while applying makeup on this area.
In most cases, there might be bruising and tenderness with a bit of swelling; however, your lips will settle simply in the first forty-eight to seventy-two hours. Once the anaesthetic fades, your mouth might also additionally feel tight, sore, and swollen. However, it'll be subdued soon, and you will have perfectly shaped and augmented lips.