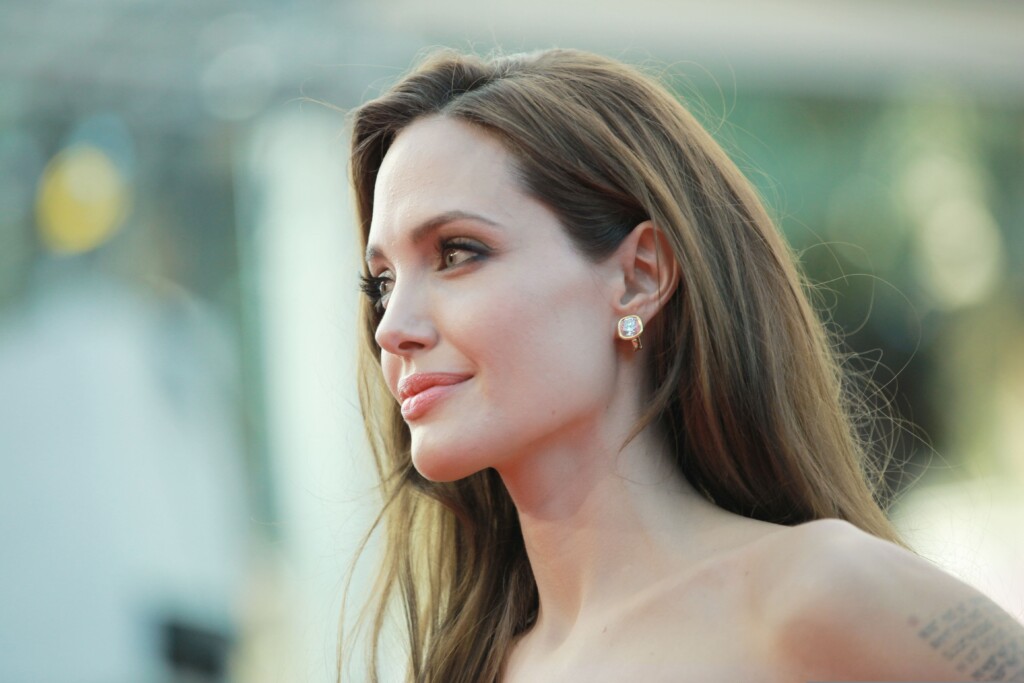 The Angeline Jolie Lip Filler Technique for the Most Beautiful Pout Ever
Without a doubt, Angelina Jolie has the most recognizable lips in the world- voluptuous, full along with her trademark line down the middle of her lower lip, making them undeniably attractive. Each waxwork of Angelina Jolie has that signature line down the middle of her fantastically balanced lips.
It's so specific and attractive that doctors have evolved a particular Angelina Jolie Lip Cleavage technique that stems from patients regularly coming to them in search of a method to have the identical pout that actress Angelina Jolie is globally known for!"
The Angelina Jolie Lip Filler Technique
The innovative method allows to create the identical fullness as Angelina's iconic, bitten lip appearance. With the help of a suture, a cleavage on the lower lip centre can be made. Many patients request an extra defined Cupid's bow or smooth, pillowy lips with a small crease withinside the lower lip. For the latter, a suture is used to create a little crease on the lower lip as the encompassing regions are injected with a microneedle. This method has grown to be very popular and helps achieve the look of soft lips.
This filler lasts around six to 12 months and is used to achieve extended volume and accurately correct any asymmetries. A key aspect of lovely lips is likewise defining the vermilion border with filler. A reliable injector will continuously concentrate on the patient's desires and aesthetics to attain the desired lips without overfilling or compromising concord with a patient's features, which in the long run is prime for a natural lip.
The Lip Filler
Most doctors now use hyaluronic acid fillers for this procedure. The good thing about these is that they may be reversed with hyaluronidase – an enzyme that breaks down hyaluronic acid – if the patient is unhappy with the results. It is very concerning that silicone implants and collagen injections had been the standard in the past, considering that they can be very permanent. However, now there are more secure alternatives in the form of hyaluronic acid fillers. Hyaprof is one such HA-based dermal filler providing the smoothest injection while helping patients achieve the most natural and long-lasting results. With the right injection technique conducted by a certified practitioner, the filler can safely and beautifully provide the perfect Angelina Jolie lip pout. 
It is crucial to additionally highlight that it's a lot less difficult to add filler later than dissolve it when the patient is dissatisfied with their outcome. This is why it is necessary to understand patients' needs to know the patient's aesthetics and their requirements collectively to make a knowledgeable choice that addresses the issue.
Not each filler is identical, and now no longer each patient could have identical desires, which is why it's so vital to search for a practitioner who understands the aesthetics and has the right anatomical knowledge.