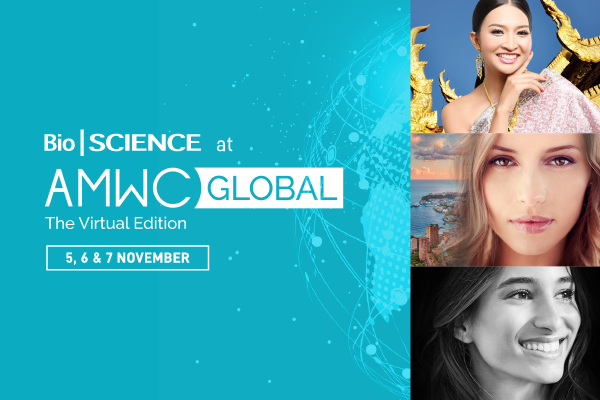 Safe Together at AMWC Global
Book Your Appointment with us at AMWC Global Now!
At BioScience, safety is our top priority and we strive to deliver on this vision not only through our products but also by ensuring the highest level of safety for our stakeholders. Up till now, we have pioneered the industry with our advanced technologies and effective solutions. As we prioritize the well-being and safety of all our employees and partners, it is now our hope to drive our organization further through these values.
This served as the backing of our decision to export all of our plans and actions online, leading to a series of innovative events such as our first-ever online live demonstration, series of educational webinars, as well as our on-screen conferences. Even now, as we move forward during these times, we are open to experience newfound opportunities and continue advancing as an organization. 
In light of this, we are pleased to announce that BioScience GmbH will officially be participating in its first-ever virtual exhibition with AMWC Global.  The advanced virtual program involves the fusion of strong international events such as AMWC Monaco, AMWC Latin America, and ICAD Bangkok. As we collaborate to make the virtual edition of AMWC a renowned success, we have further fortified our long-term relationship with the congress.
BioScience invites you all to safely visit our platform and join us to discover our broad portfolio of aesthetic technologies.
Dates: 5, 6, 7 November 2020
We look forward to e-welcoming you at the AMWC Global!